What is the Delta variant?
Formerly known as B.1.617.2, or the Indian strain, Delta is the name given to a new variant of the strain which devastated India during its second wave.
Is Delta more transmissible between young people?
It could be. The Delta variant was found in 140 outbreaks in schools and educational settings in the United Kingdom, according to UK government data.
So just how contagious is Delta?
The World Health Organisaton (WHO) has categorised it as a variant of concern, stating it had "significantly increased transmissibility" and that a "growing number of countries (were) reporting outbreaks associated with this variant".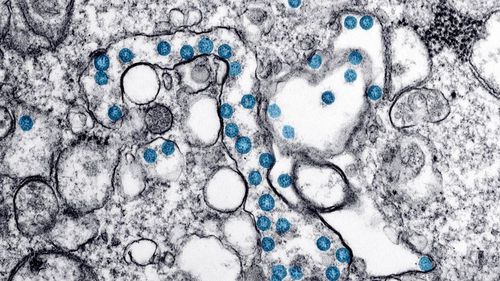 How did Delta enter Australia?
That is not conclusively known. But it most likely emerged out of a hotel quarantine system.
Do the vaccines work against Delta?
Early data suggests the vaccines are a little less effective against Delta. But experts say after two doses the results give reason for confidence. Some studies show, after two doses, Pfizer is 88 per cent effective against Delta, with AstraZeneca lower at 59.8 per cent.
How do the second jabs work again?
Currently, all vaccines deployed in Australia need a second dose to be effective. Pfizer's has a 21-day waiting period between doses, but there is a 12-week gap for AstraZeneca.
What is the Alpha variant?
The Alpha variant is the name given to the variant that hit the UK hard last year.
The Kappa variant was first detected in India and is the strain, which was circulating in all cases in this latest Victoria outbreak – that is, until Delta was discovered.