New data from the Australian Bureau of Statistics (ABS) shows between March and April the nation's unemployment rate fell by 0.2 percentage points.
It's the sixth consecutive fall in the unemployment rate after it peaked in July 2020 at 7.4 per cent.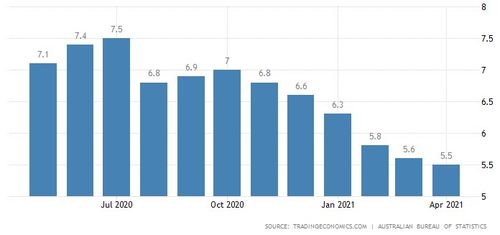 Australia's unemployment rate is now just 0.2 per cent – or 33,000 people – above where it was prior to the start of the pandemic.
Notably, the ABS said the end of the JobKeeper wage subsidy "did not have a discernible impact".
"We have not seen large changes in the indicators that would suggest a clear JobKeeper impact, such as an increase in people working reduced or zero hours for economic reasons or because they were leaving their job," Bjorn Jarvis, head of labour statistics at the ABS, said.