Mr Morrison said his priority was keeping Australia safe from a third outbreak.
He said while the biosecurity act was still in effect, the threat of Australians being fined or jailed would remain in place.
"I think the likelihood of anything like that occurring is pretty much zero," Mr Morrison said.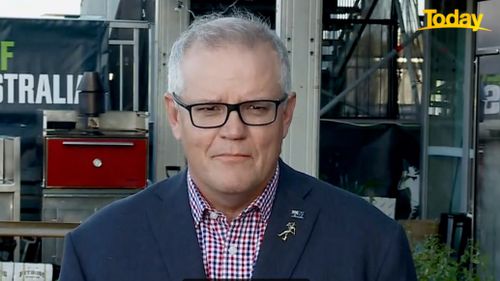 "This is a measure which ensures that we can keep Australia safe at this time.
"I'm not going to fail Australia. I'm going to protect our borders at this time.
"We will use the measures we have available. We will use them compassionately and fairly and responsibly as we have demonstrated more than a year with these sorts of penalties and fines which have already been in place to protect Australia.
"If we didn't do this it would seriously jeopardise our ability to do that over the longer term.
"So, we're acting now to ensure that we can do more over a longer period of time for those who remain in India."