When President Joe Biden walked into the White House on Wednesday holding hands with his wife, it all seemed so normal — or at least as normal as a pandemic presidency can be.
As a signal the White House will now operate in the manner the government recommends in the middle of a pandemic, many of Biden's staffers will continue working from home in the coming days and weeks.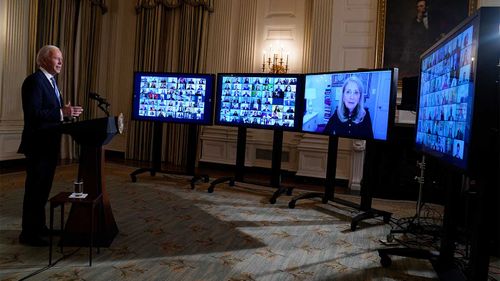 Officials said they received new government computers and phones that were activated at noon on Wednesday, allowing them to conduct official business from living rooms, kitchens and home offices.
While many of the West Wing's individual offices have been assigned, the building will not be at capacity, as it was for much of last year despite the pandemic.