One of Victoria's three new coronavirus cases in hotel quarantine is linked to the Australian Open, Police Minister Lisa Neville has confirmed.
The positive case is not a player.
Ms Neville also said she became aware of three more positive cases linked to the tennis tournament this morning.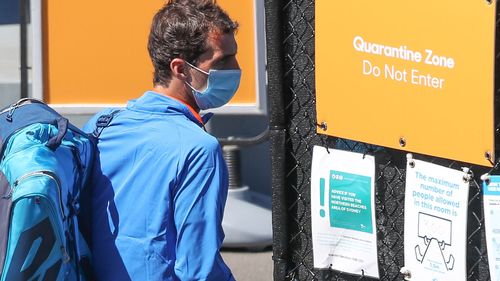 "One of those is a player who we absolutely believe is shedding but has anyway been in hard lockdown because he came in on a flight where we had positives.
"One is another player and one is a support person with that player."
DHHS will examine the test results closely to ensure the cases are not viral shedding, Ms Neville said.
The player, the support person, as well as their 'bubble' will not be training until authorities confirm whether they are historic cases or active infections.
If the cases test positive, they will be required to remain in hard quarantine in a medi-hotel, as well as their close contacts.