Shadow Services Minister Bill Shorten said he's worried about virus outbreaks in Melbourne's aged care homes as some of city's restrictions begin to lift today.
Most of the state's hundreds of deaths have been in aged care facilities.
"I'm concerned that aged care isn't right yet," Mr Shorten told Today.
"I'm concerned that if there is an outbreak it takes them days and days to do the testing, not hours.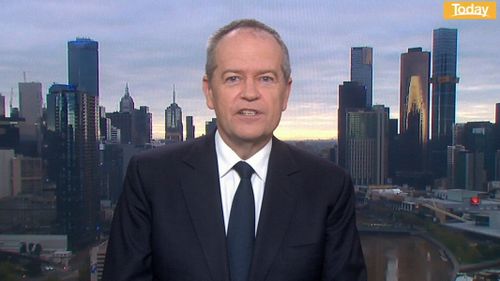 "The last thing we want is a third wave."
But Mr Shorten said he was grateful some restrictions had been eased, including students returning to the classroom.
Mr Shorten did criticise the Prime Minister for cutting JobKeeper payments from today – despite Melbourne still being subject to restrictions.
"(But) he's cutting the JobKeeper payments, which has been pretty helpful to keeping hundreds of thousands of people in work, perhaps he could lend a hand, rather than just the free advice," he said.
Mr Shorten said he believed Health Minister Jenny Mikakos, who resigned over the weekend after the hotel quarantine inquiry heard evidence about the schemes failings, "has done the honourable thing."
He also called on the government to do more for Aussies still stranded overseas due to flight caps, saying he's had "hundreds of heartbreaking emails" on the matter.
While those numbers will be raised today, he said it's not enough and the government should "sharpen" its efforts.